Lake Windamere is a large water storage on the Cudgegong River roughly 30km South of Mudgee. Most fishermen target the native species stocked by the DPI, these are predominantly murray cod, golden perch and silver perch. Introduced species found in the dam include a small number of trout and an ever increasing number of carp.
The best fishing is in the warmer months, however good fishing can be had all year round when the conditions are right. Spring is very popular with bait fishermen.
The best access is via Cudgegong Waters Park located just off the Castlereagh Hwy. There is a small entry fee and accommodation at the park is also available at a good price. Services include a boat ramp, toilet, showers and BBQ's. There is also a small shop with limited food supplies and some fishing tackle.
Most fishermen use a power boat to troll or gain access to wooded areas or drop offs where they can fish with lures. Bait fishing from the bank using yabbies or worms is also popular.
Favourite lures include Lipless Crank Baits, Stump Jumpers, Spinner Baits, Blades and almost any bibbed lures of 4cm to 11cm in length that will dive to a reasonable depth. Most cod are taken at a depth of about 15 feet when trolling. Ask at the office/shop at the gate what methods have been working well around the time of your visit.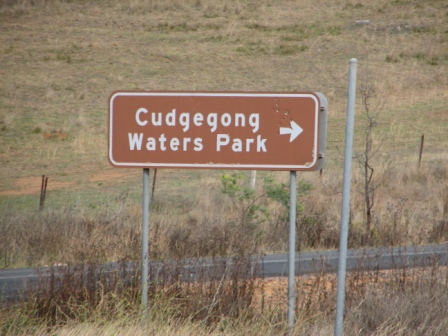 There is a lot of submerged timber that offers good shelter for fish, these areas are popular with bait fisho's in particular, but these areas are also great places to throw lures as long as you don't mind loosing a few.
WARNING:  Submerged trees pose a danger to boats particularly when the dam is low as it has been in recent years. The dam is also subject to high wind at times and as with any open water it is best to get off the water before the wind hits. Always check the weather forecast before you fish.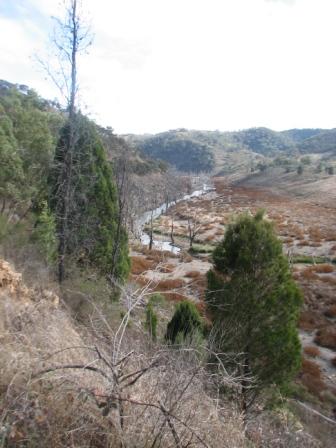 There have been some very big murray cod and golden perch taken in recent years from this lake. Windamere is a lake very much worth a visit.
This Tim Manuel video from a trip to Windamere highlights how to target natives near the fringe of the lake.