The Blue Mountains and Central Tablelands rise westward from the Nepean River near Penrith, just an hours drive from the centre of Sydney. The waters of the area are popular with trout fishermen and those who like to chase native fish such as bass, cod and yellow belly.
The region includes large towns such as Lithgow, Oberon, Bathurst, Orange, Rylstone, Cowra, Mudgee, Springwood and Katoomba. At the areas heart is the Great Blue Mountains World Heritage Area, an 11,000 square kilometres expanse of national park.
The eastern water shed flows into the Hawksubury/Nepean river, while the western rivers are part of the Murray/Darling river system. The streams and lakes of the Tablelands are subject fisheries regulations. Some locations are subject to closures, others can be fished all year round. You'll find the nearest NSW Fisheries office in Bathurst. You can contact them for detailed information on current fishing regulations and to report illegal fishing activity.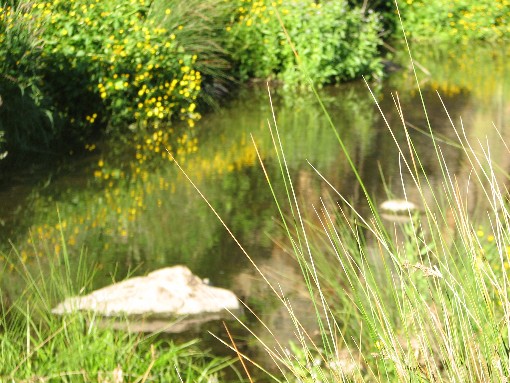 There are many pristine trout streams, as well as man made lakes stocked with trout. Hundreds of thousands of trout are released here each year to supplement the wild population.
For experienced bushwalkers the highlight of fishing in the region is a multiday trek into the remote rivers within Blue Mountains & Kanangra Boyd National Parks where large trout can be found all year round, but particularly during the winter spawning run.
Please Note: It is only in this remote wilderness that one is permitted to fish for trout during the spawning season. Other parts of the Central Tablelands have a closed season over winter. See our regulations page for further details.
The waters of the region are also home to a range of native fish species including Australian Bass and Mullet in the east and Golden Perch, Silver Perch, and Murray Cod to the west. Macquarie Perch, River Blackfish and Trout Cod are also found but are totally protected in all waters. Catfish are also protected but may be taken in some rivers and impoundments.
Other popular options for anglers include introduced pest species such as Redfin Perch and European Carp which are often found in some impoundments and rivers of the region.
Fishing methods commonly used by anglers for all species include fly, lure and bait techniques.
Popular streams to fish include the Cox's River, Fish River, Cudgegong River,  Duckmaloi River, Macquarie River, Campbell's River, Nepean River, Grose River and Colo River.
Lakes in the area include Oberon Dam, Lake Lyell, Lake Wallace, Thompson's Creek Dam, Wentworth Falls Lake, Lake Windemere and Ben Chifley Dam.
The weather in the area varies greatly. You can expect very hot conditions at times in summer and cold weather at just about any time of the year. Come prepared with appropriate clothing for any weather conditions.
When choosing a location to fish please  consider the rights of others. For example avoid private property unless you have the owners permission.
Please look after the regions world heritage listed environment so other can experience the waterways at their best.